Let's delve into a little bit of where we get the inspiration for our first ever Halloween range. You lovely lot have gone absolutely wild over it - fang-ks very much! (I promise to stop with the puns soon...maybe...)
It's really hard to be a fan of the 1950s and not come across any B Movie sensations which swept across the decade and paved the way for future horror franchises. Who doesn't remember that scene in Grease at the drive-in movies with the trailer of The Blob playing in the background? We took a lot of inspiration from vintage B Movies and Sci-Fi classics for our first ever Halloween range which hit the website this month so thought we'd share some of our favourites.
It's pretty obvious where we got the inspiration for our Monster Mash bangles, earrings and necklace. Not only is it an absolute classic Halloween song (which is hopefully now stuck in your head) but if you look at the shape of the beads for the earrings and the necklace you'll see which retro monster we recreated...
Although a little bit out of our midcentury timezone, there is no doubt that Frankenstein (1931) and Bride of Frankenstein (1935) spawned the dawn of B-Movies and horror for decades to come. They are both classics which come round season after season and countless artists have taken a huge influence from them ever since.
We have, as a people, been obsessed with all things blood sucking for centuries. I'm not about to give you a history lesson on vampires (although it is really interesting and you should definitely do a google) but I will give you a little bit about our favourite succubus.
Famous Finn Maila Nurmi was better known by American television viewers as Vampira. She is the original queen of all things vamp. Without her, and her teeny tiny waist, there would be no Morticia Addams, no Lily Munster and no Elvira. That neckline is just screaming for a Vamp Fang Bead Necklace, don't you think?
Vampira was just one of the mid-century sex symbols who dipped more than a toe into the cauldron. Magic and witches were everywhere in the period, and they had shaken off the green skin and warty noses of before - instead they wiggled them! If I said Bewitched to you, I bet you all try and wiggle your nose. Samantha brought tongue-in-cheek naughtiness to the screen, and her television rival Jeannie would have snapped up our Potion range in a blink.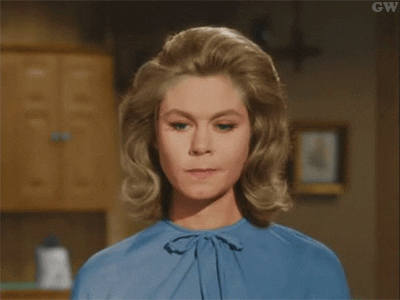 Last but not least, we have Jack-O. Since the birth of modern Halloween (and even during the days of Samhain) the tradition has been to put out a pumpkin, or Jack O'Lantern, to get into the spirit of things. Pinup fashion is huge in the Halloween world so we didn't have to look far, past and present, for some incredible inspiration for Jack-O and his wide pointy grin.
Thanks for all of your support in this new adventure of ours! Have a spoooookstackular Halloween!
Share To